Kymati is a highly experienced supplier of Radar sensors for distance and position measurement, as well as for detection and qualification of Radar targets.

Whether it is 1D, 2D or 3D – we provide solutions for each dimension to acquire reliable process data, make new technical solutions available to our clients and help to save or avoid costs.


We stand for "Made in Bavaria"!
We design and develop all our products ourselves - our team brings over hundred years of Radar and high frequency signal processing experience to the table.

We value and support our global partner network, and they provide that support to their local customers across six continents.

Our application experts are available at your service to help find solutions - we stay with you from the first implementation to a longterm OEM integration.
Dirk founded Kymati with the vision of establishing a radar powerhouse that designs, produces and markets high resolution radar for surveillance, traffic monitoring, industrial automation and VTOL landing guidance. The latest technical achievements enable cost effective new radar sensor generations that can precisely detect, measure and communicate simultaneously
Education:
Dirk holds an engineering degree from Munich University. Various vocational trainings in Coaching and Finance add to his profile.
Career:
Dirk has been coaching teams of radar specialists in design, specification and worldwide application of high frequency radar products for different frequency bands for more than 15 years and has achieved a successful exit sale with Symeo GmbH, as CEO and co-founder of that company. With more than 25 years in Management Board and CEO positions of industrial enterprises (stock listed and privately owned) with up to 3.500 employees, he has gained valuable experience in running companies and serving customers in many industries worldwide.
20+ years in CFO positions at growing technology companies and 10 years of corporate experience qualify Oliver for the role of Kymati CFO. Translating Kymati's advanced radar technology into further business growth is his mission.
Education:
Oliver is a Commercial Trainee of Siemens and has an MBA degree from the WHU Coblence – Otto Beisheim School of Management. He accumulated numerous further trainings on his career path, e.g. in international management.
Career:
In the Mannesmann Group, Oliver's focus was on setting up finance functions and operating companies, including 5 years in China, e.g. as General Manager of a production joint venture for automotive electronics. Since 2001 he has been contributing his experience to entrepreneurial projects in Europe and Africa, devising robust growth strategies, setting up and optimizing finance tools, running accounting and reporting, opening and closing funding discussions and managing companies through M&A processes. Among other, he was CFO of the SynerTrade Group (Purchasing Software Suite) and of the Redavia Group (lease of solar systems for business customers in Ghana and Kenya).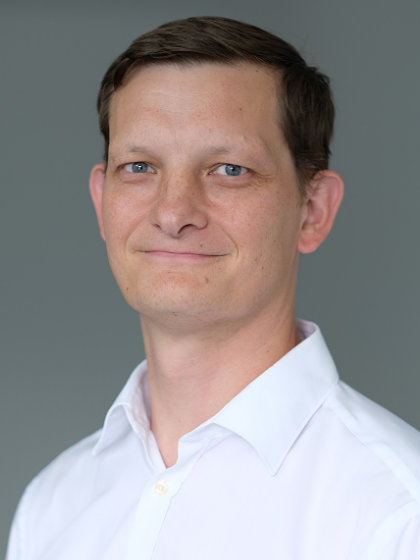 Martin is a senior electronics engineer in the field of high frequencies. After spending 20+ years in key technology leader roles in Wireless Sensors and RF Systems area, he co-founded Kymati and joined the team as CTO.
Education
He holds an Applied Science degree in electrical engineering and computer science with many years of experience in mm-wave radar products for automotive and rail applications. He conducted researches on Wireless Sensors and RF Technology when working with Siemens AG. He is also a co-author of several radar patents. 


Career:
He was with Siemens AG, Corporate Technology R&D, for over 14 years as project manager, key expert engineer and technical leader, where he started his professional career. With deep experience in high frequency radar hardware and software development, such as design of modern user interfaces and deep understandig of radar signal processing, he adds a valuable know-how proposition to Kymati. Combined with his creative and innovative engineering approach, customers benefit from his hands-on experience in the field.
Marco Unrecht
Head of Sales & Marketing
Marco is responsible for sales and marketing at Kymati GmbH. With his extensive background in automation and aerospace, it is his goal to technically and economically drive feasible radar solutions in industrial applications and aircraft landing, together with existing and new customers.
Education:
Marco holds an MBA & Engineering degree from Munich University of Applied Sciences and is certified as an aircraft electronics technician by the German Chamber of Commerce and Industry.
Career:
After graduation and first experience as an application engineer in production at an Airbus subsidiary, Marco took up a sales position in automation and drive technology at Phytron GmbH. Responsible for the areas Switzerland and Southwest-Germany, he successfully developed the business areas industrial automation, semiconductor manufacturing and space. With long-term customer relations in mind, Marco utilizes his problem-solving capabilities to co-create new applications and business cases with Kymati's clients.
Michael Voith von Voithenberg
Michael is a senior manager with a strong electronics engineering background. After spending 20+ years in different engineering and management roles in various electronic industries he co-founded Kymati and joined the team as COO

Education:
He holds an applied science degree in electrical engineering, has a lot of experience with international RF product certification and a deep understanding of radar and GNSS/pseudolite technologies. He also has a strong expertise in wireless communication and image processing systems. Michael has successfully directed various technical projects and operational teams. Moreover, he personally developed and co-authored 7 patents. 
Career:
He started his professional life as Systems Engineer at Daimler Benz AeroSpace where he worked on image processing systems. Then he worked as technical / project manager for 6 years at Siemens in wireless communication. After that he moved to EADS/Airbus where he acquired and lead several large public funded projects. In his role as Head of Future Programs he was responsible for the definition and roll out of several new commercial Airbus Space Products. Michael is the inventor of the DeckFinder, a radar-based landing system for UAVs and Helicopters, initially developed by Airbus. He brings to Kymati not only more than 20 years of experience in radar business, but also the know-how and energy to streamline Kymati's operations to serve our customers fast and effectively.
Stefan Weckler
Head of Application Consulting & Technical Support
Stefan is an engineer with many years of Radar field experience in various industries. With customer satisfaction as his top priority, he is responsible for Kymati's Technical Support.
Education:
He has gained a diploma from the University of Applied Sciences in Kaiserslautern (Communications engineering and Electronics) and a Bachelor from University of East London (UK) in Electrical and Electronic engineering.
Career:
After graduating he started as hard-and software developer in building automation. Then he joined Symeo GmbH Radar experts and has built/headed the Sevice and Support department there. Worldwide, clients and partners highly value his expertise and hand-on mentality. His deep understanding of industrial communication between all kinds of controllers and his open mind and always friendly attitude make him an important pillar of Kymati's team.
Dr. Alexandros Elefsiniotis
Product Manager Secondary Radar
Alexandros is a Product Manager and Product Owner at Kymati GmbH with an extensive background in electrical engineering and project leadership delivering a wide spectrum of technical and business knowledge.
Education:
He holds an MBA from HULT International Business School in London and a PhD in Energy Harvesting from the Technical University of Vienna. Additionally, a Master of Science, and a Diploma (5yrs.) in electrical engineering from TU Munich and National Technical University of Athens, respectively.
Career:
He started his professional career in Airbus, where he worked as a research scientist in various teams and departments as Electrical Engineer. During this time, he developed and produced electronics for an unmanned airship, designed and realized the electrical and electronics of a moving test platform for drone landing applications. Furthermore, he investigated ways of reducing weight and increasing data rates through the application of automotive ethernet technology by enabling a key technical win for the aircraft cabin. His innovative technical and business background is instrumental in transforming concepts to real products for Kymati.
Dr. David Fernandez-Prim
Product Manager Positioning Radar
David is a Product Manager and Product Owner at Kymati GmbH, with a strong engineering background and specialized in location, navigation and positioning applications.
Education:
David holds Master of Science degrees in Electrical and Telecommunications Engineering from Technical University of Catalunya (Spain), and a PhD in Radionavigation from Graz Technical University (Austria). He has authored and co-authored over 10 publications and patents in related fields.
Career:
He started his professional career at the European Space Agency's Technological Centre (Noordwijk, The Netherlands), designing communications and telemetry links for several missions. After that, he moved to radio navigation topics at Joanneum Research (Graz, Austria), where he held a senior scientist engineer role with focus on GNSS system design, modelling and simulation. In more recent years, David joined Airbus Defence and Space GmbH (Munich, Germany) as a Navigation System Engineer to take part in the commissioning of the European system Galileo, while studying its positioning performance and contributing to its future evolution. Also at Airbus, David designed and lead the demonstration phase of TrackFinder, a secondary radar take-off and landing aiding system based on DeckFinder technology and specifically designed for remotely piloted fixed-wing drones.  David brings into Kymati not only extensive knowledge and 15+ years of experience on state-of-the-art positioning technologies, but also a straightforward and pragmatic approach to problem solving, by combining tools and techniques commonplace in different fields.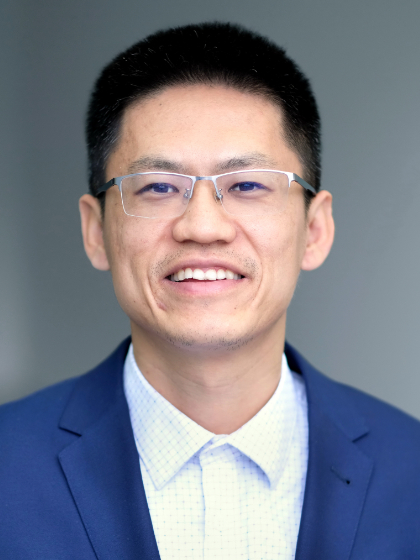 Nick is responsible for China Business Development. Besides execution of daily business operations, he jointly develop sales & product strategy related to China. 
Education:
Nick graduates from a first-class Chinese technical university and holds double bachelor's degree: Mechanical Engineering & English Literature. He also holds a MBA degree from Tsinghua University, a top Chinese university.
Career:
He had worked for several German companies:
Head of Beijing office of Deutz Engine (FAW JV), responsible for sales & service about 10M EUR yearly revenue
Northern China sales manager for Voith Group
Senior business strategy expert for Bosch Group
Besides international industry experience, he also has experience about high tech innovation & incubation in China. He had worked for Tsinghua University Automotive Institute as Technology Innovation Manager & Venture Capital investment director.